Frank Demeis
Master of Integrative Health Sciences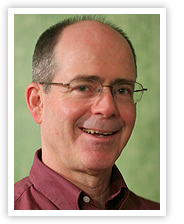 Frank's practice goal is to help clients become more aware of factors that are affecting their health and well being and to facilitate positive change using stress reduction, biofeedback, nutrition and life style modification.
Frank received his Master of Integrative Health Sciences from Capital University of Integrative Medicine and his BS in Medical Technology from Waynesburg College. Frank is a Biofeedback specialist with training in hypnosis and functional nutrition.
Frank's personal health experiences and years of working in mainstream medicine have been a catalyst for his shift into a more comprehensive model of health and healing which sees the human experience as a complex interaction of systems that can be profoundly affected by things as simple as meditative breathing, positive affirmations, changes in life style or better nutrition.
"Expand your awareness... to empower your choices!"
Learn more about Quantum Biofeedback.
Please call (703) 865-5690 to get more information or to schedule an appointment with Frank Demeis.
Give the gift of health!
Stop in, Call, or Email us to purchase a gift certificate for your loved ones or colleagues.
Office Hours
Mon: 9 am – 5:30 pm
Tues: 11 am – 5:30 pm
Wed: 12 pm – 8 pm
Thur: 11 am – 5:30 pm
Fri: 9 am – 5:30 pm
Sat: 9 am – 12 pm
Sun: By Appointment Only


2015 Top Ranked
Chiropractor in Fairfax
Verified by
Opencare.com