Brigitte Wiss
Certified Reflexologist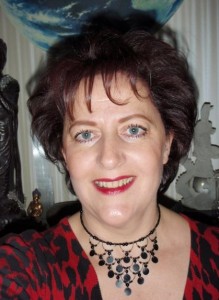 Brigitte Wiss studied reflexology at The Institute for Integrated Therapies in Vienna, VA with well-known teacher Margaret d'Urso, a student herself of the famous American physiotherapist Eunice Ingram.
She has been practicing full-time for many years. She believes in the benefit of holistic medicine and treats the client as a whole person. She is continually educating herself on new practices and methods that can benefit her clients.
Brigitte's techniques are meticulously detailed and health-oriented. As a client, you will leave the session with a peaceful sense of well-being, rejuvenation and inner balance with your body starting to do some inner healing.
Brigitte has been working with clients who are healthy but also runners, and clients who have arthritis, lyme disease, MS, fibromyalgia, tension headaches, digestive disorders, hormonal imbalances (good for after pregnancy too), PMS, back/neck pain, plantar fasciitis and more.
Brigitte is also certified in:
Touch for Health
Theta Healing, Level II
Emotional Freedom Techniques (EFT), Level I
Pranic Healing, Level II
Healing Touch, Level II
Learn more about Reflexology.
Please call (703) 865-5690 to get more information or to schedule an appointment with Brigitte Wiss.
Give the gift of health!
Stop in, Call, or Email us to purchase a gift certificate for your loved ones or colleagues.
Office Hours
Mon: 9 am – 5:30 pm
Tues: 11 am – 5:30 pm
Wed: 12 pm – 8 pm
Thur: 11 am – 5:30 pm
Fri: 9 am – 5:30 pm
Sat: 9 am – 12 pm
Sun: By Appointment Only


2015 Top Ranked
Chiropractor in Fairfax
Verified by
Opencare.com