Upcoming Events
OCTOBER
The Women's Health Summit

Many women...maybe even you...are looking beyond conventional medicine to optimize health, prevent illness, and treat both acute and chronic conditions holistically.
Sound familiar? If it does, you are in the right place.
My colleagues and I, in conjunction with the Wellness Inspired Network, have put together a complimentary educational series, The Women's Health Summit, where a panel of experts have come together to share advice on prevention, treatment, and holistic wellness. This educational series begins October 18th, and lasts for 7 days.
Just a few of the topics to be covered:
Hormones through a Woman's Life Stages
Menopausal Transitions
Benefits of Thermography
Cancer Prevention
Cardiovascular Health
Fibromyalgia
Bone Health

If you want to feel better, make healthier choices, and safeguard your health, then this educational series is for you! Here's the link to reserve your spot!

Thermography Clinic
In support of Breast Cancer Awareness Month we are offering a Breast Awareness & Women's Health talk on Thursday, October 19th @ 7:00. Join us for a free talk with Donna Marie Scippa, RN, NP, CTT.
Thermography screenings can be scheduled from the 19th through 23rd. Call to secure your appointment.
Learn more here.
ONGOING
Neck Back and Beyond Will Now Carry Nut-Nola and Seed-Nola!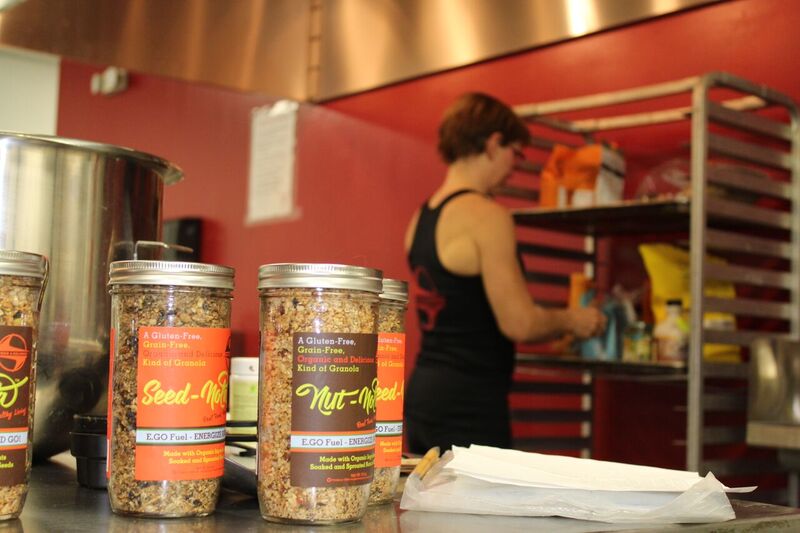 Crazy delicious Superfoods created by former New York Chef Stephanie Stierhoff, Power and Balance Fitness and Nutrition
Meet us at Whole Foods!
Once a month you can find us at the Fairfax Whole Foods offering samples, recipes and information for your health. Follow us on Facebook and join our mailing list for dates and times.
Give the gift of health!
Stop in, Call, or Email us to purchase a gift certificate for your loved ones or colleagues.
Office Hours
Neck Back & Beyond Fairfax
Mon: 10 am – 5 pm
Tues: 10 am – 5 pm
Wed: 12 pm – 8 pm
Thurs: 10 am – 5 pm
Fri: 10 am – 5 pm
Sat: 9 am – 12 pm
Neck Back & Beyond Manassas
Tues: 2 pm – 6 pm
Thur: 2 pm – 6 pm

2015 Top Ranked
Chiropractor in Fairfax
Verified by
Opencare.com