Upcoming Events
Breast Thermography Clinic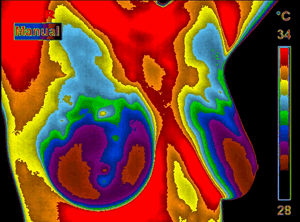 Dates: Saturday April 29 to Monday May 1st
Hours: 10am-4pm
Location: 10195 Main Street Suite D, Fairfax, VA 22031
Thermography is an effective and essential screening tool with 90% sensitivity and specificity geared toward early detection of breast changes and abnormalities.
It offers individualized assessment with an adjunctive role in breast cancer detection and prevention.
It's completely safe: no radiation, no breast compression, and can be performed on women 25 years and older. FDA approved since 1982.
Please call the office or email neckbackandbeyond@gmail.com today for your Appointment! For more information visit our Thermography Page
BioMat Sessions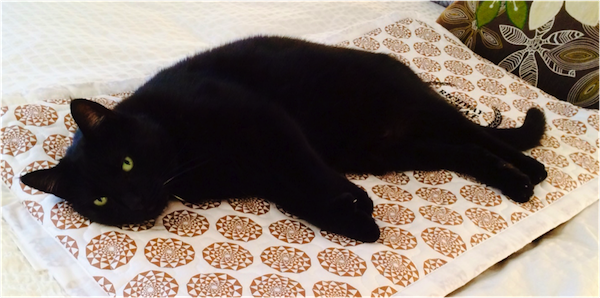 Olive Hoover, The BioMat Cat - She knows what's good for her!
Some BioMat Facts:
It's great for people as well as your favorite pets.
It is a very soothing heat energy penetrating the body on a deep cellular level.
The BioMat uses Japanese Kurare Carbon ceramic (Patent 1386560), and has electrical consumption of 60% less as compared to other electric mattresses.
The BioMat has a special function that emits Negative Ions and transforms +Ions to -Ions in the human body resulting in increased strength and energy along with the relief of pain.
The Kurare's Super Fiber Materials generate far infrared rays (8-12 micron) which are more readily absorbed by the body.
The BioMat has an advanced IC Chip and a soft touch control system.
The BioMat has 17 layers
The BioMat Professional is registered an FDA Class II Medical Device
Come by and schedule a session to experience this for yourself!
Also available for purchase by phone at 703-865-5690 or by email at neckbackandbeyond@gmail.com, so you can take one home and use it as long and as often as you want!
Call us today!
703-865-5690
Give the gift of health!
Call us or come on in to purchase a gift certificate!
Shop Our Supplements
Office Hours
Neck Back & Beyond Fairfax
The hours below are for Dr. Tomson. Other practitioner's hours vary. Please call for an appointment.
Mon: 10 am – 5 pm
Tues: Closed
Wed: 2 pm – 8 pm
Thurs: Closed
Fri: 10 am – 5 pm
Sat: 9 am – 12 pm
Sun: Closed

2015 Top Ranked
Chiropractor in Fairfax
Verified by
Opencare.com