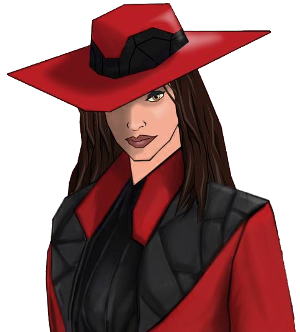 Where in the World is
Neck Back & Beyond?
Saying goodbye to Mosby Towers as of July 1, 2017. We are extremely grateful for the 12 plus years filling our Suite Ph1 with all of you and the opportunity to bring health, wellbeing, education and fun through our services and programs. Alas! We are not going far! While we continue to search for the right new space, we have our interim plan so you can schedule appointments in one of two locations; at the Cardinal Center (they are graciously making space for us) and at our Neck Back & Beyond's Manassas office. Here is our schedule for the month of July...
The Cardinal Center for Healing
3919 Old Lee Highway
Suite 83A
Fairfax, VA 22030
Mondays: 10AM - 5PM
Tuesdays: Noon - 8PM
Fridays: 9AM - 5PM
Saturdays: 9AM - Noon
Neck Back & Beyond Manassas
9255 Center St.
Suite 301B
Manassas, VA 20110
Wednesdays and Thursdays: 10AM - 5PM
Call our regular number 703-865-5690 to schedule or send us an email at neckbackandbeyond@gmail.com
We are really excited about creating our new space with many new opportunities to create health.
Holistic care means treating you.
Not just your symptoms.
Neck Back & Beyond is an integrated healing center located in Fairfax, VA, devoted to treating all people — from infants to senior citizens — in a warm, compassionate and family-friendly environment. We offer holistic medicine, chiropractic therapy, naturopathic and nutritional consultations, massage therapy, reflexology and more. Learn more about the services and therapies we offer.
Our approach is simple: We strive to find and treat the source of your problem, rather than just turn off your symptoms. Our holistic practitioners utilize non-invasive methods, customized diet plans and supplements to trigger the body's natural healing ability — without harmful drugs.
So come on in, relax, and enjoy a cup of herbal tea... we look forward to seeing you!
Give the gift of health!
Stop in, Call, or Email us to purchase a gift certificate for your loved ones or colleagues.
Office Hours
Cardinal Center for Healing
Mon: 10 am – 5 pm
Tues: 12 pm – 8 pm
Fri: 9 am – 5 pm
Sat: 9 am – 12 pm
Neck Back & Beyond Manassas
Wed: 10 am – 5 pm
Thur: 10 am – 5 pm

2015 Top Ranked
Chiropractor in Fairfax
Verified by
Opencare.com